Tide, a leading business financial platform, has partnered with BT to help SMEs with rising costs and to save time and money managing their business.
BT and Tide are joining forces to offer BT's 1 million small business customers access to Tide's connected finance and admin solutions. This includes the platform's flagship features such as invoice generation, Tide Accounting, payment and payroll services and expense cards.
More than 550,000 Tide customers (members) will also have access to discounts on selected EE phones, laptops, tablets & SIM only deals from BT.
The partnership comes as small businesses face rising costs of doing business yet increasingly need fast and efficient broadband and mobile connectivity to run their ventures.
A recent survey conducted by BT found that 41% of UK entrepreneurs now manage their business solely online. Almost three quarters (73%) of those already running a business or side hustle feel this would be impossible without reliable broadband and mobile connectivity.
Today's announcement underpins both Tide's and BT's mission to transform the small business community. For Tide, the tie up means more SMEs across the UK will be able to save time and money using its integrated platform.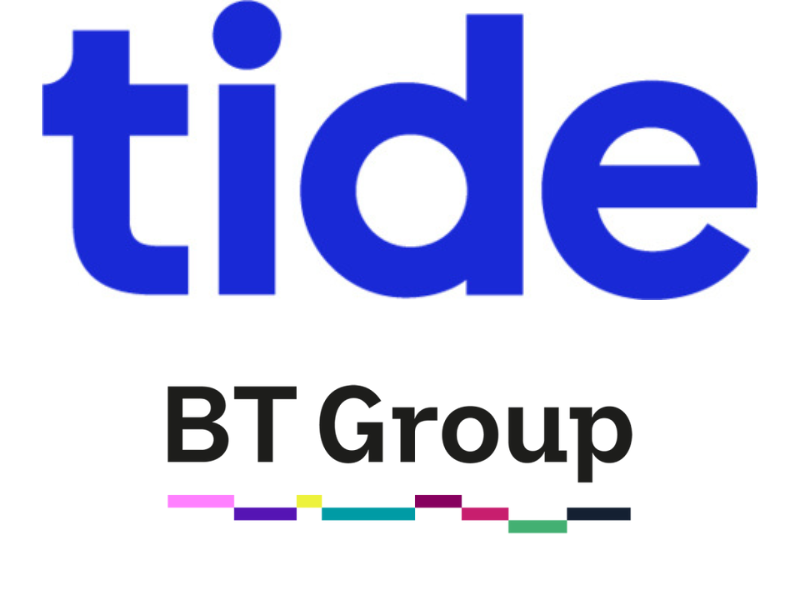 BT's partnership network includes a number of like-minded organisations across a range of sectors, including retail, hospitality, banking, finance and membership bodies, to bring benefits to its smallest customers. It sits alongside BT's Skills for Tomorrow programme which has helped more than one million small businesses access free digital skills training.
George Schmidt, SVP Member Accession Marketing at Tide, said: "The addition of BT to Tide's highly successful partnership programme is a perfect opportunity for our new and existing members to get precious time back via Tide's business financial platform. Our integrated services mean small businesses can manage their banking, accounting, payroll and credit all from one place – their Tide account. This partnership strengthens this offering, helping small businesses at a time when they face ongoing cost pressures."
Chris Sims, Managing Director, Small and Medium Business at BT, said: "Small businesses are facing a lot of challenges at the moment, which are making it difficult for them to plan financially. Both BT and Tide are committed to helping small businesses navigate these challenges and maximise their potential, and unlocking discounts on BT's best-in-class business broadband and Tide's leading financial solutions is an important part of this."
(Visited 5 times, 1 visits today)