Enhanc3D Genomics, a company developing disruptive technologies to unlock the 3D spatial genome for target and biomarker discovery, today announced the appointment of Hazel Jones as Chief Operating Officer. Following a £10 million Series A financing in October 2022, Hazel's appointment is the next step in the Company's drive to broaden the application of its technology and secure strategic collaboration agreements with pharmaceutical partners.
Hazel's new role involves leading, scaling, and growing the Company's global business operations. She will play an instrumental part in delivering the Company's strategy to commercial and academic partners. Her responsibilities also include long-term strategic planning of logistics and managing alliances with stakeholders.
Hazel has over 10 years of senior leadership experience in oncology research. She has significant expertise in working across functions to develop effective partnerships aligned with complex operational procedures. This delivers clear business objectives and maximises the outcome of partnerships to advance disease diagnosis and treatments for patients. Prior to joining Enhanc3D Genomics, Hazel held various roles within AstraZeneca, including Executive Product Director of Clinical Data, and Head of Business Planning and Operations in Oncology R&D. She was also previously Head of Combination Therapies at Cancer Research UK. Hazel holds a BSc in Pharmacology and completed her PhD in Biochemistry at the University of Leeds.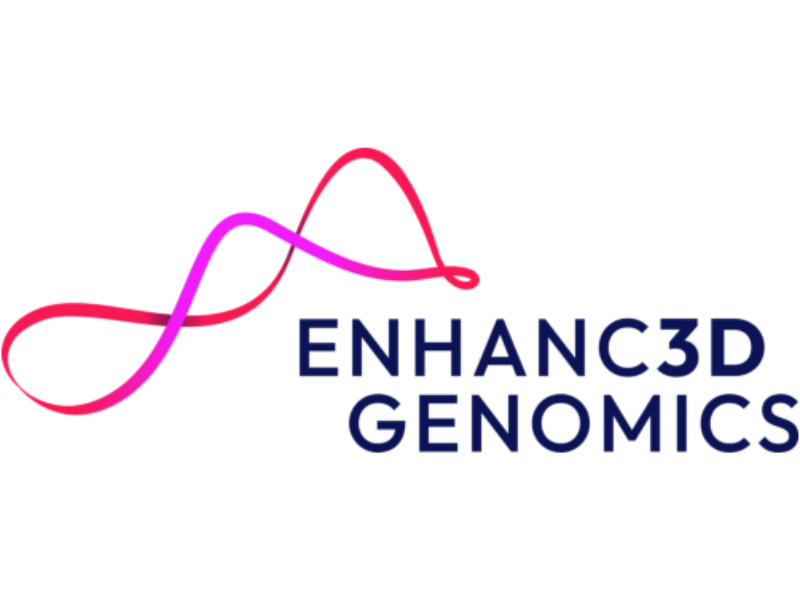 Enhanc3D Genomics has established a genome-wide 3D-sequencing platform (GenLink3D™) that can globally connect enhancer regions and GWAS (genome-wide association study) risk loci to their core target genes. The GenLink3D platform pipeline is an elegant combination of a proprietary molecular assay with advanced algorithms and machine-learning capability, providing the first genome-wide, high-resolution, mapping of DNA interactions in 3D space. Enhanc3D Genomics is using this technology to mine the untapped resource of non-coding genome interactions to create an extensive database of candidate therapeutic targets for development with pharmaceutical partners.
Dr Debora Lucarelli, Chief Executive Officer, Enhanc3D Genomics, commented: "Hazel's in-depth experience will be invaluable to the next stages of our development, as we seek to establish strategic partnerships to develop our extensive database of candidate therapeutic targets and disease biomarkers. With a proven ability to operate autonomously across large-scope projects, combined with a deep understanding of the pharmaceutical development process and a people-centric leadership approach, Hazel will play a central role in driving significant operational change to create maximum value for Enhanc3D Genomics' stakeholders. I am delighted to welcome Hazel to the team."
Dr Hazel Jones, Chief Operating Officer, Enhanc3D Genomics, added: "I'm delighted to join the team at such an exciting stage of the Company's development, and to support Enhanc3D's vision to ultimately improve outcomes for patients through more targeted treatment options."
(Visited 16 times, 1 visits today)