EVgo Inc. (NASDAQ: EVGO) ("EVgo" or the "Company"), one of the nation's largest public fast-charging networks for electric vehicles (EVs), recently announced a new collaboration with American Honda Motor Co., Inc. that is designed to provide a range of new benefits for Honda and Acura EV drivers, including charging credit, technology integration into the and Acura EV apps, and access to EVgo's nationwide network and its roaming partners. Drivers of qualifying Honda and Acura EV models will be eligible to receive up to $750 in charging credit to use at EVgo chargers around the country.
Honda's newest EV models are slated for release in North America in early 2024, and drivers will be able to plug in at HondaLink's more than 900 public fast-charging locations across EVgo's nationwide network. Drivers can take advantage of EVgo stations offering up to 350kW fast chargers to power up quickly on the go, and access even more fast charging and Level 2 stations through EVgo's roaming partners. Through the partnership, by leveraging EVgo Inside, EVgo's APIs will be integrated directly into the HondaLink and Acura EV apps, enabling drivers of both brands to register for or link to an existing EVgo account, locate nearby EVgo charging stations, check real-time charger availability, and initiate a charging session within one app.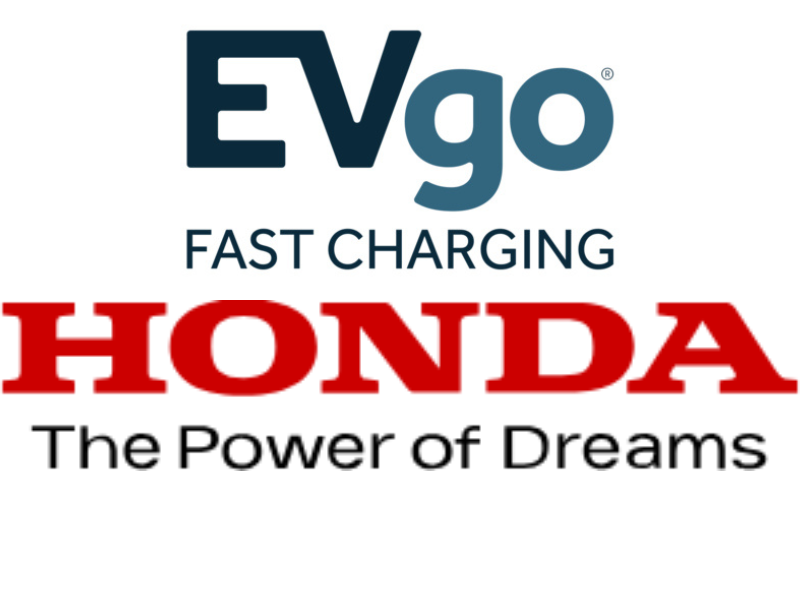 "Access to convenient and reliable fast charging is key to accelerating the mass adoption of electric transportation," said Cathy Zoi, CEO of EVgo. "We're thrilled to welcome drivers of Honda and Acura EV models to the EVgo network with a streamlined customer experience through EVgo Inside."
This summer, Honda announced that beginning in 2025, the automaker will incorporate the North American Charging Standard (NACS) into new EV models. Earlier this year, EVgo announced it would add NACS connectors to its fast chargers across the country—helping to ensure that its network will remain well-positioned to support drivers of all EV models for years to come.
(Visited 20 times, 1 visits today)