HONOR recently launched four products in Mexico, with which it is reinforcing its commitment to providing smart living to everyone. This is the long-awaited HONOR 90, a smartphone that will become one of the most sought-after by content creators; Added to this device is the HONOR 90 Lite, another smartphone designed for the generation that always seeks to be connected; in addition to the HONOR Pad X9, a tablet that will boost productivity and entertainment; and the HONOR Watch 4, a smartwatch that will motivate its users to monitor their health.
The HONOR 90 is the new member of the HONOR N Series. This smartphone is debuting in Mexico with a triple camera system that consists of a 200MP main camera, with a 1/1.4-inch sensor, a 12MP ultra-wide-angle and macro camera with a 112° field of view, and a 2MP depth camera that helps measure distance more accurately.
Whether for panoramic photography, portrait photography or small object photography, the HONOR 90's camera system allows you to capture ultra-sharp images, which is extremely useful for preserving details. Plus, its main camera produces excellent high dynamic range (HDR) photos and bright, detailed shots in low-light situations.
With Hi-Res mode, which allows you to capture images with a resolution of 200MP, it is possible to take a photo and then zoom in to see every detail with complete clarity.
The HONOR 90 also features an innovative Portrait mode, which helps create fascinating photos with well-defined facial features, natural skin tones and a realistic bokeh effect that naturally separates the subject from the background. For added flexibility, this mode also allows you to take portraits at 2X zoom to deliver image results that better highlight your subject.
In addition to this, its 50MP front camera captures stunning selfies packed with details, making the HONOR 90 the ideal choice for both new and veteran content creators.
Designed to help video creators streamline their workflows, the HONOR 90 also uses artificial intelligence (AI) to recommend the perfect video mode for each situation. In addition to this, it integrates the AI ​​Vlog Assistant function, to generate a 15-second video with a single touch, ready to be uploaded to social networks.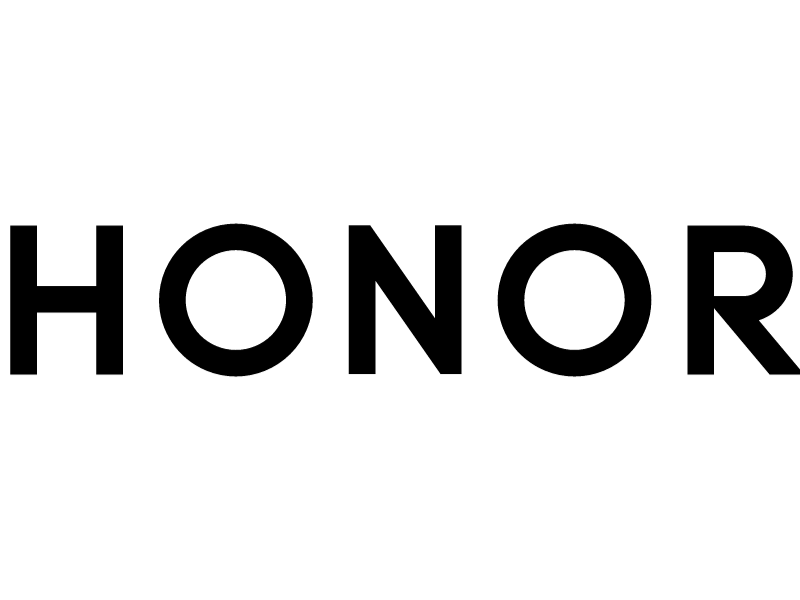 Additionally, the HONOR 90 has audio recording optimizations: it achieves omnidirectional noise reduction with a signal-to-noise ratio of 20dB, similar to that produced by dedicated recording equipment, allowing human voices to be captured without distractions.
Its photography, video and editing features make the HONOR 90 the ideal companion for content creators. "With its highly light-sensitive cameras, video capture and editing features, the HONOR 90 is the ideal companion for content creators and the always-connected generation," said Ana Sofía Peterson, Public Relations Manager at HONOR, Mexico.
A screen that provides an elegant design and experience
Equipped with a 6.7-inch floating quad curved display, the HONOR 90 features a high resolution of 2,664 x 1,200 pixels, 100% DCI-P3 colour gamut and up to 1.07 billion colours, bringing visual content to life with amazing colours and great clarity. In addition, it supports a maximum brightness of 1,600 nits, to improve screen readability, even in bright conditions.
Its display features an adaptive refresh rate of up to 120Hz, which dynamically adjusts based on the content displayed to achieve the optimal balance between visual fluidity and battery life.
Reflecting HONOR's commitment to human-centric technology, the HONOR 90 is equipped with industry-leading eye relief features. This has earned it the TÜV Rheinland Flicker Free certification, achieving a risk-free level of dimming. The display integrates industry-leading 3,840Hz pulse width modulation (PWM) dimming technology, effectively minimising strain on users' eyes when set to low brightness. The display also features dynamic dimming that simulates natural light to relieve eye fatigue, as well as HONOR's Dynamic Dimming and Circadian Night Display technology, which filters blue light and promotes the natural secretion of melatonin to improve sleep quality. user at night.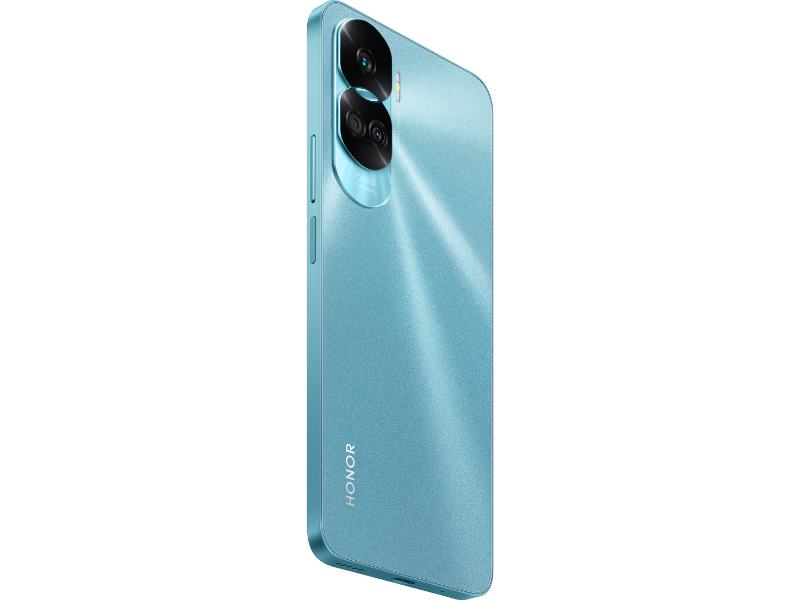 In its thin (7.8mm thick) and light (183g) design, the HONOR 90 features a large 5,000mAh battery, providing power for a full day of use. On a single charge, the smartphone can provide up to 19.5 hours of continuous local video streaming. When the battery is low, users can recover it up to 45% with 66W HONOR SuperCharge in just 15 minutes, keeping downtime to a minimum.
Fast and battery efficient, the HONOR 90 features the Qualcomm Snapdragon 7 Gen 1 Accelerated Edition platform, which has a 20% better GPU and 30% better AI performance compared to its predecessor. Internal temperature is kept under control thanks to a 147% larger vapour chamber, facilitating efficient heat dissipation so your smartphone stays cool to the touch even when charging. Likewise, this platform comes ready to take action and play or share content from anywhere, thanks to its 5G connectivity capabilities or from home with Wi-Fi 6.
"The Snapdragon 7 Gen 1 Accelerated Edition mobile platform is tailor-made for premium devices like the HONOR 90, which seeks to deliver exceptional performance in intensive tasks and high-demand scenarios for users' daily activities. It features a speed of improved clock in the CPU, as well as an increase in the performance of the GPU and processing through artificial intelligence, guaranteeing fluid graphics and fast responses in real-time. With these characteristics, a clear example of use is in an activity as demanding as gaming, since this smartphone with the heart of a dragon will provide its users with epic audiovisual and connectivity experiences. In addition, this platform and the HONOR 90 together give us the ability to take enormous photographic captures, both in resolution and experience, thanks to the functions of recording with multiple cameras simultaneously, as well as taking full advantage of the vibrant colour reproduction and high-resolution capture capabilities of up to 200MP of the HONOR 90; all this powered by our Qualcomm Spectra triple image signal processor," said Ricardo Anaya, Product Manager Qualcomm LATAM.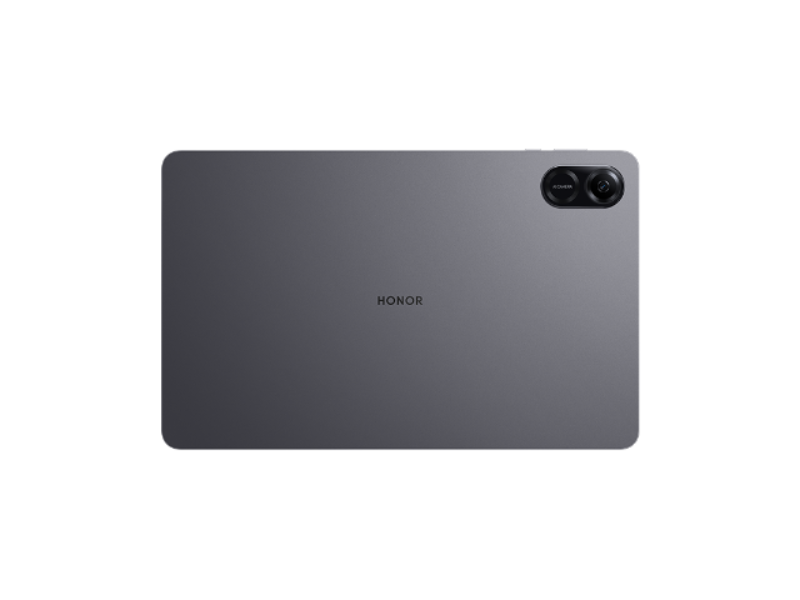 The debut of the HONOR 90 Lite, HONOR Watch 4 and HONOR Pad X9
The brand also launched other products to strengthen its portfolio: the HONOR 90 Lite smartphone, the HONOR Watch 4 smartwatch and the HONOR Pad X9 tablet.
(Visited 18 times, 1 visits today)