Sensor specialist startup Neuranics has secured a $2.3 million investment led by Par Equity. GU Holdings, the investment company for the University of Glasgow, Old College Capital, the University of Edinburgh's venture investment fund, and London-based Creator Fund, which backs scientific founding teams, also participated in the pre-seed round.
Founded in 2021 as a joint spinout of the University of Glasgow and the University of Edinburgh, Neuranics develops pioneering magnetic sensors integrated with semiconductor technology for health, fitness, and metaverse applications. Neuranics's patented technology uses scalable spintronics sensors powered by semiconductors to detect tiny magnetic signals from organs in the body – for example, the heart and muscles of the arms, which the company says could transform the current shortcomings of health monitoring devices and human-machine interfaces.
The company's magnetocardiography (MCG) sensors are easier to use than traditional electrocardiography (ECG) sensors. In a human-machine interface application, the magnetomyography (MMG) sensing system can estimate single-finger movements by detecting the magnetic activity of the forearm muscles. These sensors improve the latency issues when used to control a robotic hand or interact with virtual objects in the metaverse.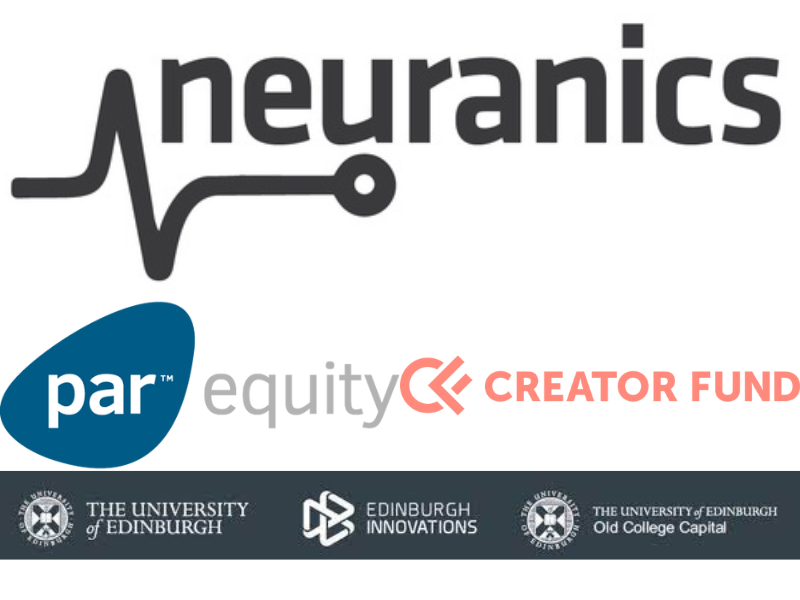 Neuranics's chip-scale sensors are low-cost, scalable, low-power, and operate at room temperature, as opposed to the current method of measuring magnetic signals which are characterized by large, complex, expensive, lab or clinic-based equipment.
CEO Noel McKenna said: "Our breakthrough technology will enable much better sensor resolution for human-machine interface, will have huge benefits for health and fitness devices, and also controllers in the metaverse. We see global demand for our technology, and we are already working with several Tier 1 consumer electronics groups. We want to be the world's leading magnetic sensor company, selling our sensor chips or licensing our technology into hundreds of millions of products per annum."
Robert Higginson, Partner, Par Equity said: "Rarely do we discover both a transformational technology and such a well-rounded team, with whom we can partner over the long-term to create a company capable of radically improving a broad range of use cases in a number of industry verticals. Neuranics's patented technologies complement many other technologies developed by our portfolio companies and are a good example of Par Equity's tough tech focus."
(Visited 25 times, 1 visits today)