Taiwanese fintech company GUGU recently announced new partnerships with the U.S.-based Alpaca Securities and Australia-based JB Markets to expand its U.S. stock trading app across Asia Pacific markets this year.
The strategic collaborations will enable GUGU to integrate Alpaca Securities' and JB Markets' robust brokerage capabilities. This will empower GUGU to offer young investors across the Asia Pacific an intuitive, social, and educational app to trade U.S. stocks. The company is developing services akin to those of Robinhood for the APAC region and beyond.
"GUGU focuses on creating a user-friendly product for the new generation, with a strong emphasis on gamified mobile user experience," says GUGU founder Owen Huang. "We appreciate our partners' trust in GUGU's capabilities and vision in fintech product development."
The company has a range of key advantages that give it a leg up in the APAC region. GUGU is modernizing this process with the option to invest as little as US$1. Accounts can be opened in just six minutes to the first trade, while there are no handling fees and real-time quotes. Furthermore, there are many gamified designs to make investment fun and easy.
"GUGU is unlike any of the companies we've collaborated with before," according to Peter Aardoon, the Director of JB Markets. "Their product experience design is impressive, and their bold and innovative approach can quickly catch the new generation's attention."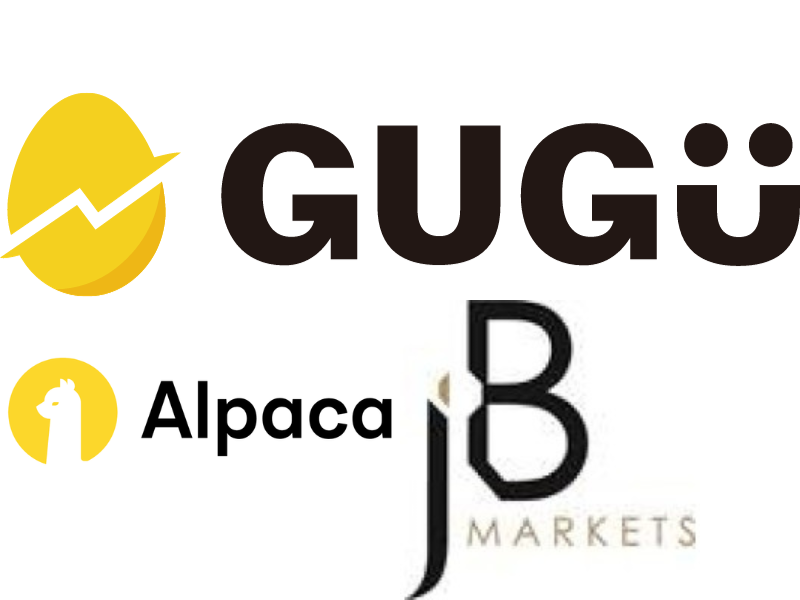 The startup's focus on a streamlined user interface experience is already paying dividends in Asia, leading to over 200,000 monthly views for its GUGU Knowledge Hub and drawing over 5,000 students to its GUGU Academy investor-training service. With its free investment articles and other content featured widely in Taiwanese media, GUGU has positioned itself as an educational platform in addition to a trading service.
These strengths, among others, have helped the company enlist prominent partners such as Alpaca Securities, which is seeking to grow its footprint in Asia through strategic collaborations.
"In recent years, Alpaca has been actively expanding into the Asian market through partnerships in Indonesia, Japan, and more," said Tarun Ajwani, Alpaca's SVP of Sales and Corporate Development. "We are delighted to have GUGU on board and hope to leverage its accumulated brand strength in Asia, as well as the team's extensive market experience in Southeast Asia, to expand Alpaca's services in the APAC market."
(Visited 23 times, 1 visits today)