Blackboxstocks Inc. (NASDAQ: BLBX), ("Blackbox" or the "Company"), a financial technology and social media hybrid platform offering real-time proprietary analytics for stock and options traders of all levels, recently announced that it has integrated the GoNoGo Trend Indicator from GoNoGo Charts into the Blackbox platform.
GoNoGo Trend® is available through the ChartIQ Technical Analysis solution, an S&P Global Market Intelligence company. The core GoNoGo chart contains colored price bars that identify the direction and strength of price movements. Coupling this powerful indicator with the Blackbox proprietary algo-driven alert system will provide Blackbox users with unparalleled insight into the real-time momentum of a stock.
Gust Kepler, CEO of Blackboxstocks, commented, "AI has been the predominant market buzzword in 2023, but we have been harnessing the power of AI and predictive analytics since we launched our platform in 2016. Our system has been proven to consistently find the most volatile stocks with breakout potential and alerts our users to the biggest market movers in real-time. We are excited about combining our analytics with the powerful and highly complementary GoNoGo trend indicator, which is the equivalent of putting Blackbox on digital steroids."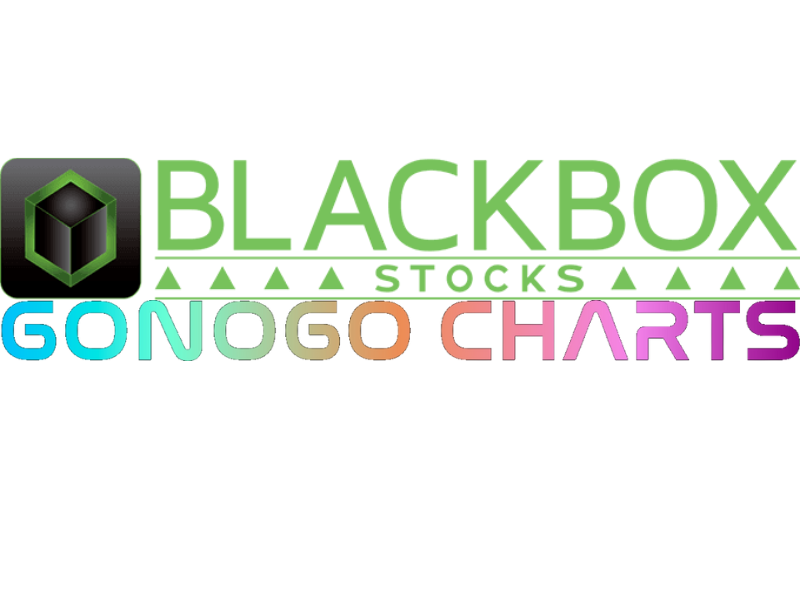 GoNoGo Charts co-founders Alex Cole and Tyler Wood, CMT, and CEO and COO, respectively, added, "Some of the world's foremost fund managers taught us that it is essential to develop a process. Using the same checklist or rules by which you determine position entry and exit creates a repeatable discipline that helps avoid behavioral pitfalls. Those same investors rely on a combination of many different indicators for a robust 'weight of the evidence' perspective. While that is powerful, we think that the complexity of a price chart can lead to 'Analysis Paralysis', in that too many components on the chart can obscure price action – our most important indicator of all!
"GoNoGo Charts seeks to equip every trader with a responsible checklist that actively reduces the clutter and indecision from their charts. Working with the Blackbox team to implement GoNoGo Trend directly into their default settings has been powerful. Together, we believe that we're able to help the whole community separate signals from noise and gain a clear picture of trend while keeping the focus on price."
(Visited 21 times, 1 visits today)