MSI, a leading global server provider, is showcasing its latest GPU and CXL memory expansion servers powered by AMD EPYC processors and 4th Gen Intel Xeon Scalable processors, which are optimized for enterprises, organizations, and data centers, at SC23, booth #1592 in the Colorado Convention Center in Denver from November 13 to 16.
"The exponential growth of human- and machine-generated data demands increased data center compute performance. To address this demand, liquid cooling has emerged as a key trend, said Danny Hsu, General Manager of Enterprise Platform Solutions. "MSI's server platforms offer a well-balanced hardware foundation for modern data centers. These platforms can be tailored to specific workloads, optimizing performance and aligning with the liquid cooling trend."
Flexible GPU Solutions Revealed for HPC and AI Markets
Targeting the HPC and AI markets, MSI presents an extensive array of GPU platforms ranging from four to eight GPUs. The G4201 is a 4U supercomputer that accommodates up to eight double-wide PCIe 5.0 x16 slots for high-performance GPU cards, alongside two single-wide PCIe 5.0 x16 expansion slots. Fueled by dual 4th Gen Intel Xeon Scalable Processors and 32 DDR4 DIMMs, the G4201 platform delivers remarkable heterogeneous computing capabilities for various GPU-based scientific high-performance computing, Generative AI, and inference applications. The system also boasts twelve 2.5-inch drive bays for enhanced functionality.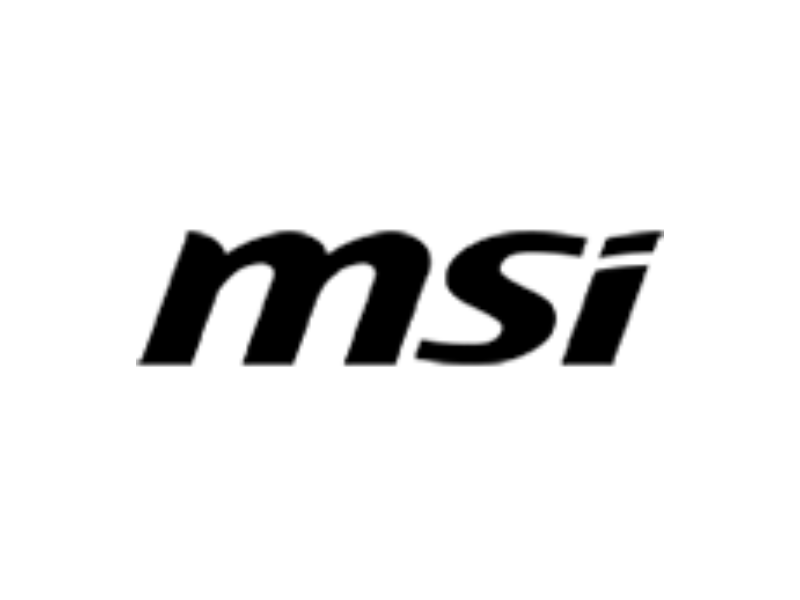 The G4101 is a 4U system designed for AI inference computing workloads. It supports a single AMD EPYC 9004 Series processor with a liquid cooling module, offering 12 DDR5 RDIMM slots, four PCIe 5.0 triple slots for GPU cards, two PCIe 5.0 full-height full-length expansion slots, and twelve front 2.5-inch U.2 NVMe drive bays.
On the other hand, the G3101, a 3U single-socket platform, accommodates up to four high-performance GPU cards, eight DDR4 DIMMs, and six 2.5-inch tool-less drive bays. Powered by a single AMD EPYC 7003 Series processor with an integrated liquid cooling feature, the G3101 platform stands out as an ideal computing workhorse for enterprises and data centers.
New CXL Memory Expansion Servers Unveiled for Enhanced Data Workloads
MSI is presenting two Compute Express Link (CXL) memory expansion servers, the S1301 and S2302, optimized for data-intensive workloads and in-memory databases. The S1301, a 1U server platform, supports dual-socket AMD EPYC 9004 series processors, providing 24 DDR5 DIMM slots, ten PCIe 5.0 x8 E3.S CXL drive bays, and two PCIe 5.0 x16 slots. With the inclusion of CXL memory, this platform can extend the memory capacity by up to 11TB.
Meanwhile, the S2302, a 2U server platform, is equipped with dual-socket 4th Gen Intel Xeon Scalable processors, 32 DDR5 DIMM slots, and five PCIe 5.0 x16 slots. Featuring eight E3.S CXL drive bays plus two ES3.S PCIe 5.0 SSD slots, this system can boost its memory capacity by up to 12TB.
(Visited 8 times, 1 visits today)